Quick: count up the number of software tools you use on a daily basis.
Still counting?
Still?
We know the modern sales pro can't just rely on a couple of tools to function at 100%, so that's why we've made sure Winmo integrates seamlessly with several sales tech resources.
Salesforce
The leading CRM in the industry? You bet we integrate with Salesforce! Sync verified contact data from Winmo directly into your Salesforce environment. There's no complicated field installation, all you need is a valid Salesforce account to begin.
And, with the ability to insert data as a lead, contact or account, you can use the option that best compliments your organization's process. The best part? Confidence that the prospects you're adding to your sales pipeline are accurate and reliable.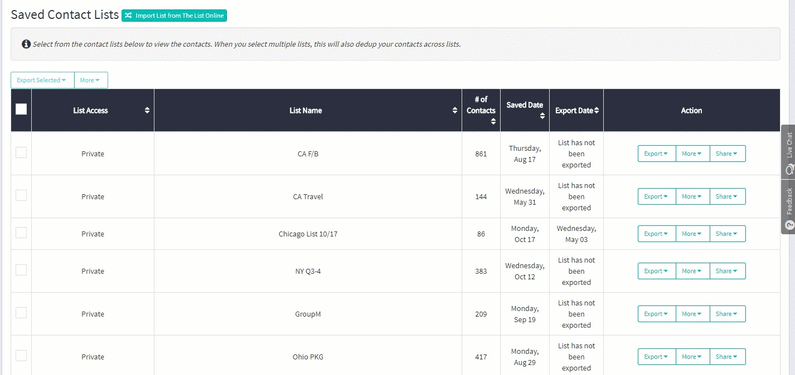 Pathmatics
Digital advertising is only growing (spoiler alert) and our Pathmatics integration keeps us right on the cutting edge. Get closer to digital dollars with a view of prospects' creatives, plus where they've appeared, how often, and even what percentage were placed programmatically versus direct.
If you're doing any business in digital this is a can't miss. Those who have taken advantage of Pathmatics insights have refined their lists of digital prospects, and even uncovered new ones they were unaware of previously.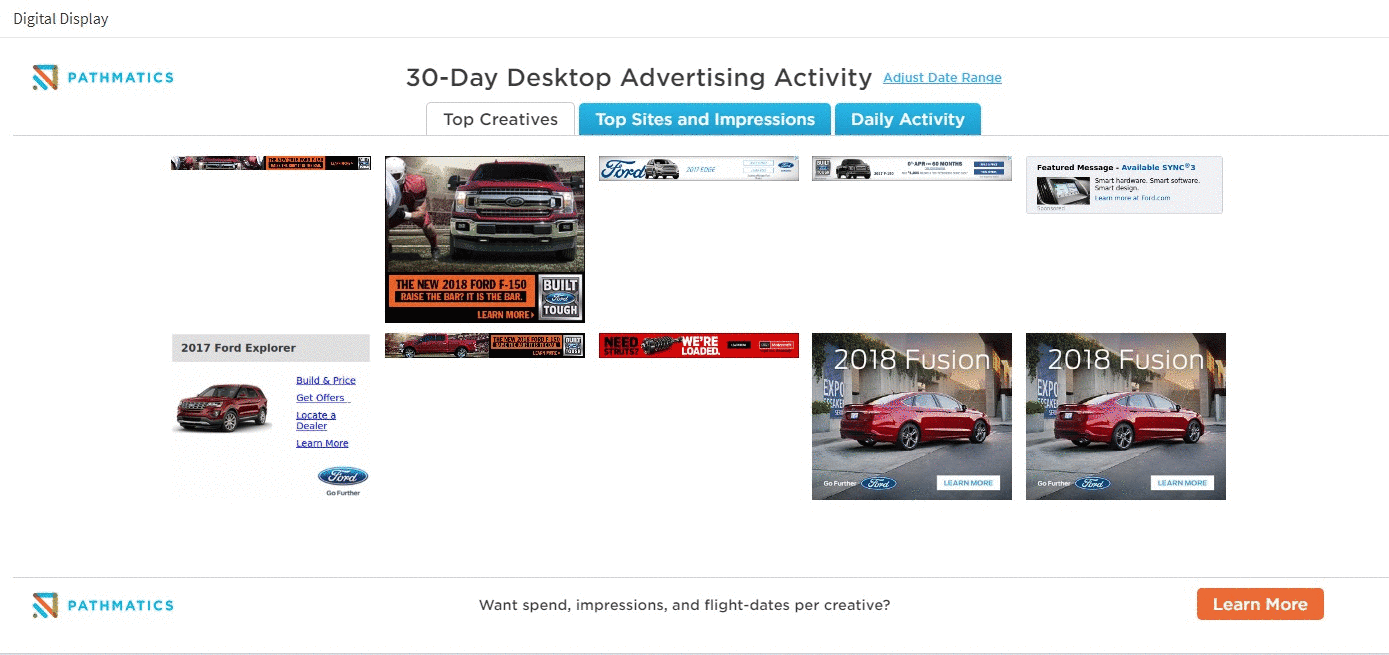 StatSocial
Curious to learn more about a company's demographic range? Through Winmo's partnership with StatSocial easily search for companies targeting specific genders, age ranges, ethnicities, and income levels. Line up new prospects that naturally match your audience in a snap!
StatSocial analyzes the social media following of the top advertisers in the United States, and paints an accurate picture of who, exactly, these brands are connecting with. Sure, Tide probably skews female and BMW likely has a more affluent audience, but by how much? StatSocial knows, and now Winmo does too!

SharpSpring
As one of the most popular marketing automation platforms for agencies and start ups, Winmo simplifies the workflow for sales and marketing professionals by integrating directly into SharpSpring.
To help their email messages stand out, the most successful clients leverage WinmoEdge content to personalize their outreach and know exactly when to hit send. Our Alerts give valuable insights on industry news, accounts on the move, and prospecting triggers like RFPs. The top WinmoEdge users can even utilize the predictive analysis provided by our experts to anticipate opportunities before anyone else knows about them!
The math is simple: Winmo + SharpSpring = Efficient, Targeted, Time-Saving Marketing. See it in action.
---
Not yet a Winmo client? Request your demo today and find out how Winmo can complete, even simplify your sales technology stack.